INTERFAITH/INTERSPIRITUAL
Your ceremony can honor each of your cultural, ethnic and/or religious backgrounds as well as the spirituality to which you have evolved both individually and as a couple. In an Interfaith or Interspiritual ceremony we honor the traditions from which you have come with words, music and ritual in a way that is warm and inclusive and stresses the love and common ground that brings you together. Interfaith weddings offer an opportunity to build bridges of understanding by keeping the focus on the love that joins us on your wedding day and universal themes of understanding, compassion, spirituality and love. Over the years we've had experience working with couples from Christian, Jewish, Hindu, Muslim, Buddhist, Baha'i, Pagan, Athiest, Agnostic and other backgrounds. It is our joy to work with each couple to create a ceremony that is a joyful & inspiring experience for you, your family and friends.
Please feel free to inquire about having us co-officiate with other clergy or with a friend or family member.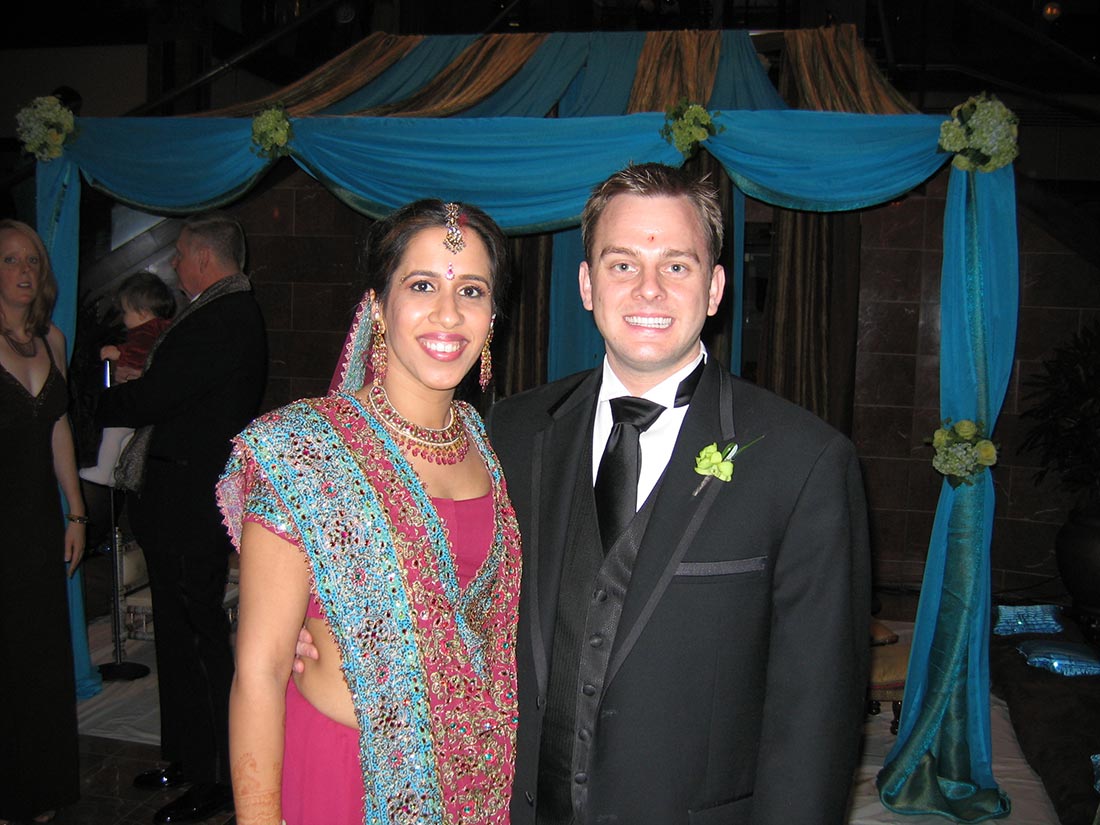 HIGHLY RECOMMEND!
Claire Frances from Sacred Ground Ceremonies was absolutely wonderful. She is so friendly, well spoken and easy to work with. Our ceremony was exactly what we wanted and Claire was really able to capture our personalities and the love we share.
Sabeena & Patrick by Rev. Claire